Dinner doesn't get much simpler than this greens and grains bowl. Made with kale, carrots, mushrooms and quick cooking rice for an easy meal that takes only 20 minutes.
With everything going on in the world right now, I tend to feel emotionally exhausted by the time dinner comes around and my new motto is "the simpler the better." But let's be honest, this has always been my motto. haha!
I really am enjoying being home with my family, but sometimes I feel like I spend all day in the kitchen either prepping for meals, cooking or washing dishes. Anyone else? Lucky for you (and me), this greens and grains bowl is easy peasy and requires minimal kitchen time. It's made with just 10 ingredients, dirties up only one pan and is ready in about 20 minutes.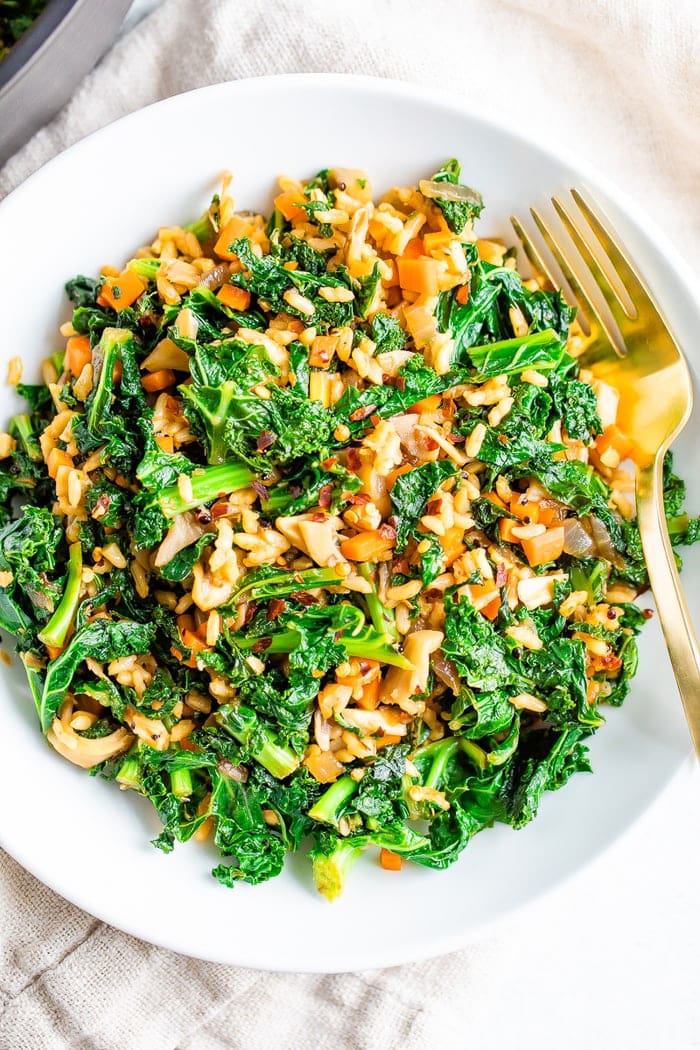 Ingredients You Need:
You only need a short list of ingredients for this recipe and many you'll likely already have in your fridge or pantry. Of course I'm giving you guidance with this recipe, but please feel free to use what you have!
oil of choice
veggies – red onion, garlic, ginger, carrots, kale, mushrooms
coconut aminos
pouched rice – quick cooking rice in the pouch makes the recipe super easy. I used Seeds of Change Spanish rice. Of course, you can use a different flavor or cooked rice if you have that on hand. This recipe would be a great way to use up leftover takeout rice.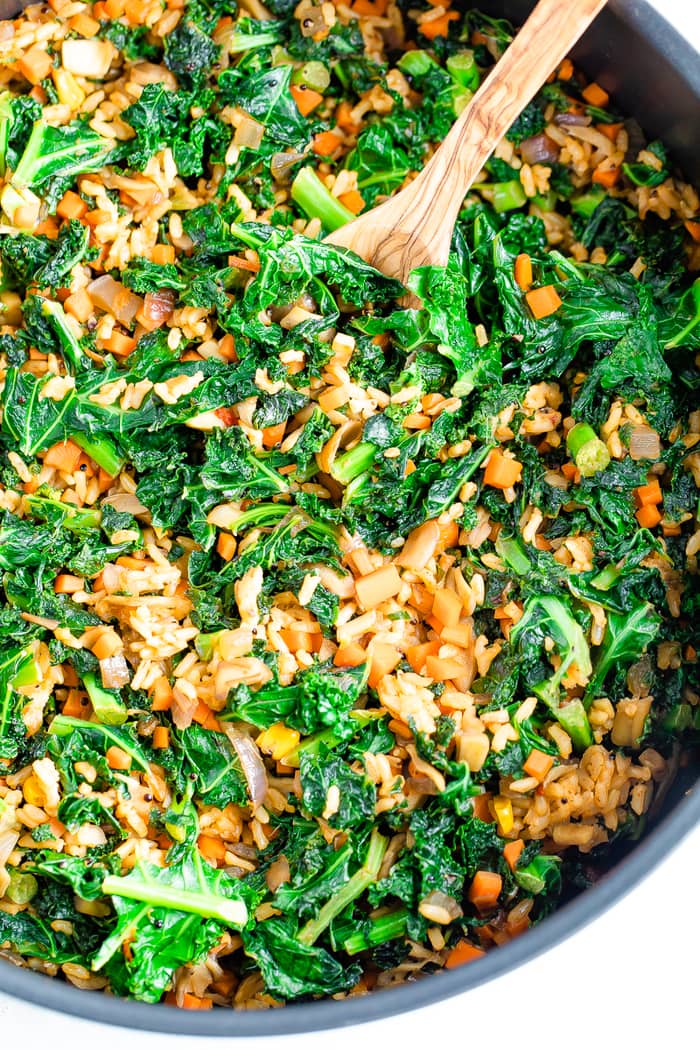 Packed with Nutrients
Yes, this is a super simple meal, but that doesn't mean it's short on nutrients! This vegetarian bowl is a nutritional powerhouse. Let's walk through the veggies: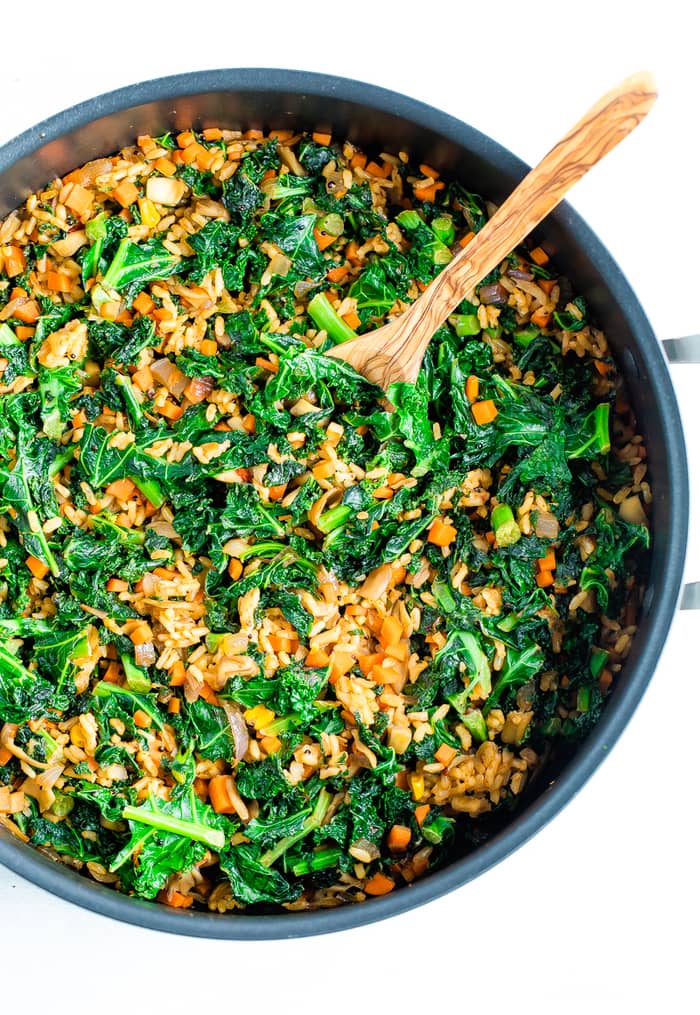 Like I mentioned before, you can make this recipe your own. Prefer different greens? This dish would be good with a variety of different leafy greens. Same goes for the mushrooms. I use maitake, but any type will do! Have different grains on hand? They'll still work in this recipe! Just be sure to use grains that are cooked or "instant" because with this recipe we're just throwing the rice in at the end and heating the mixture until warm.