Just like your kitchen, the living room is very much the heart of the home. And when it comes to planning Christmas decorations, there is no doubt that this space should be at the very top of your to-do list. The living room area is where most people choose to show off their Christmas tree theme, spend quality time with loved ones by the fireplace, and even enjoy much-needed downtime after a busy day of work or last-minute gift-shopping. So why not make your living room even more festive this year by approaching your mantel decorations in a fresh and thoughtful way? Settling on the perfect theme can be a very daunting task (yes, even for the best interior designers), but it is certainly possible with the right attention to detail and a commitment to thinking outside of the box.
Whether you live for a bold color scheme or want to pinpoint a few unexpected decorative accents to dress up your holiday mantel, you're sure to find a favorite among this collection of gorgeous images. These 25 Christmas mantel decor ideas are chock-full of all the inspiration you need to make your fireplace the focal point of your living room.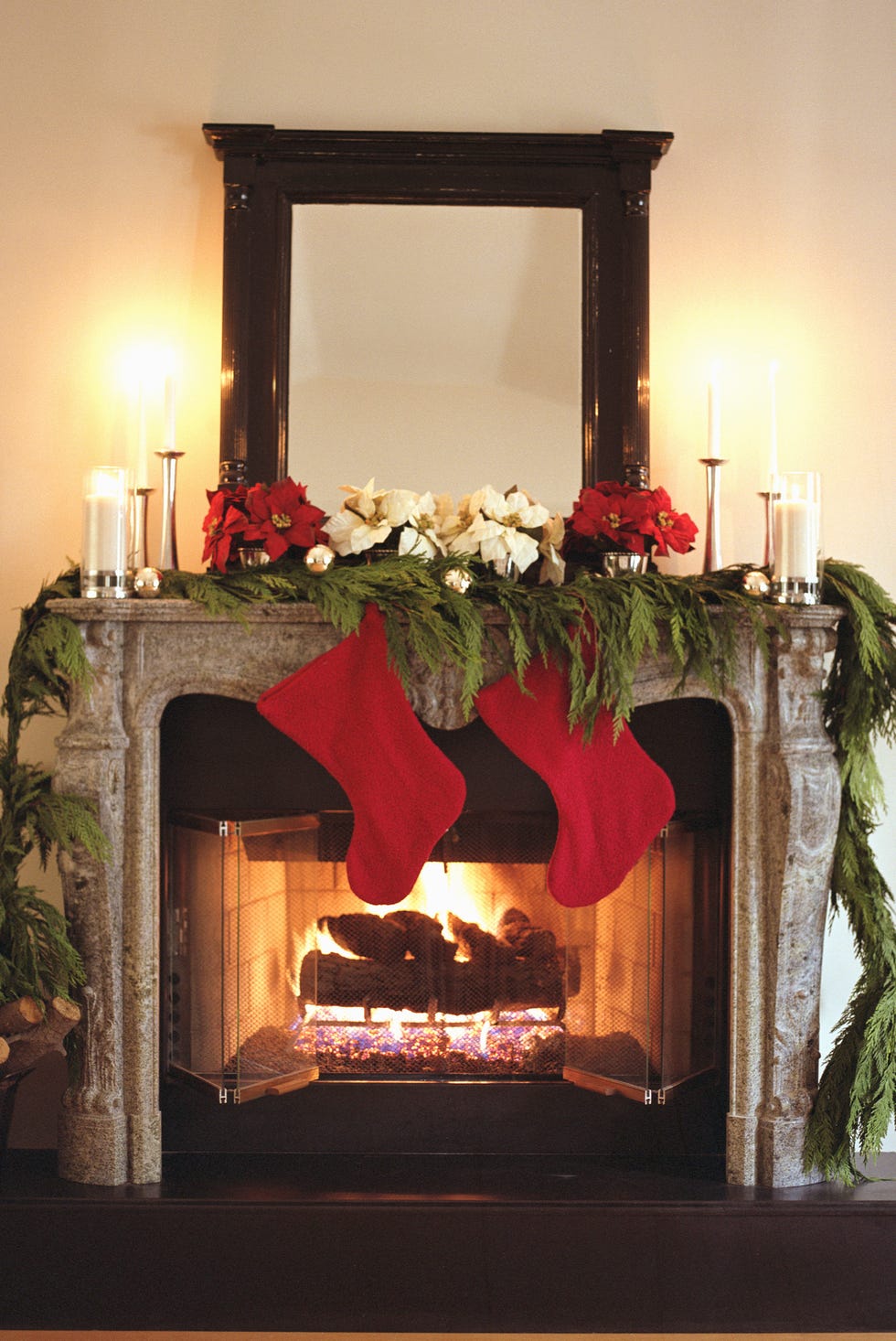 FRESH BLOOMS
Who said fresh flowers should only be reserved for warm weather months? Enhance your mantel with colorful flowers or plants, like holiday-appropriate poinsettias. Finish the look by placing candlesticks on both sides of the mantel.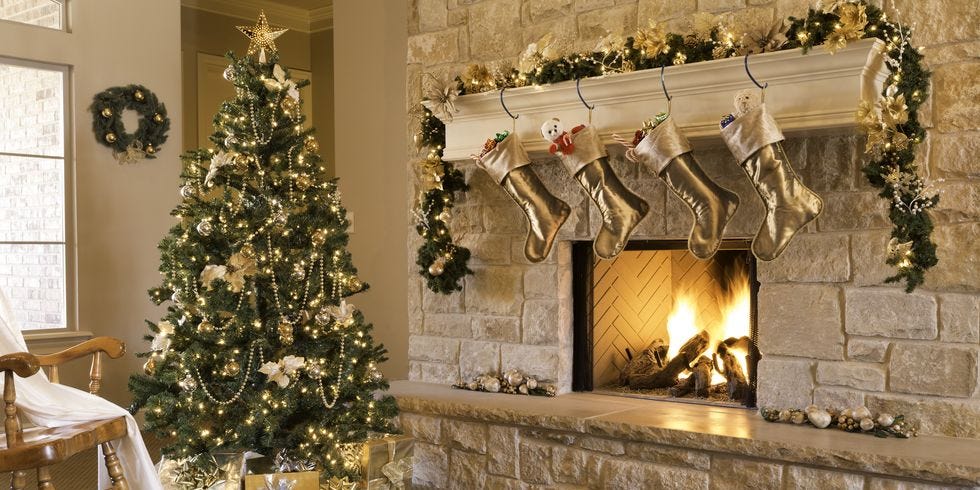 MATCH YOUR TREE
For a cohesive look, decorate your mantel with garland and stockings that complement the color of your Christmas tree decorations.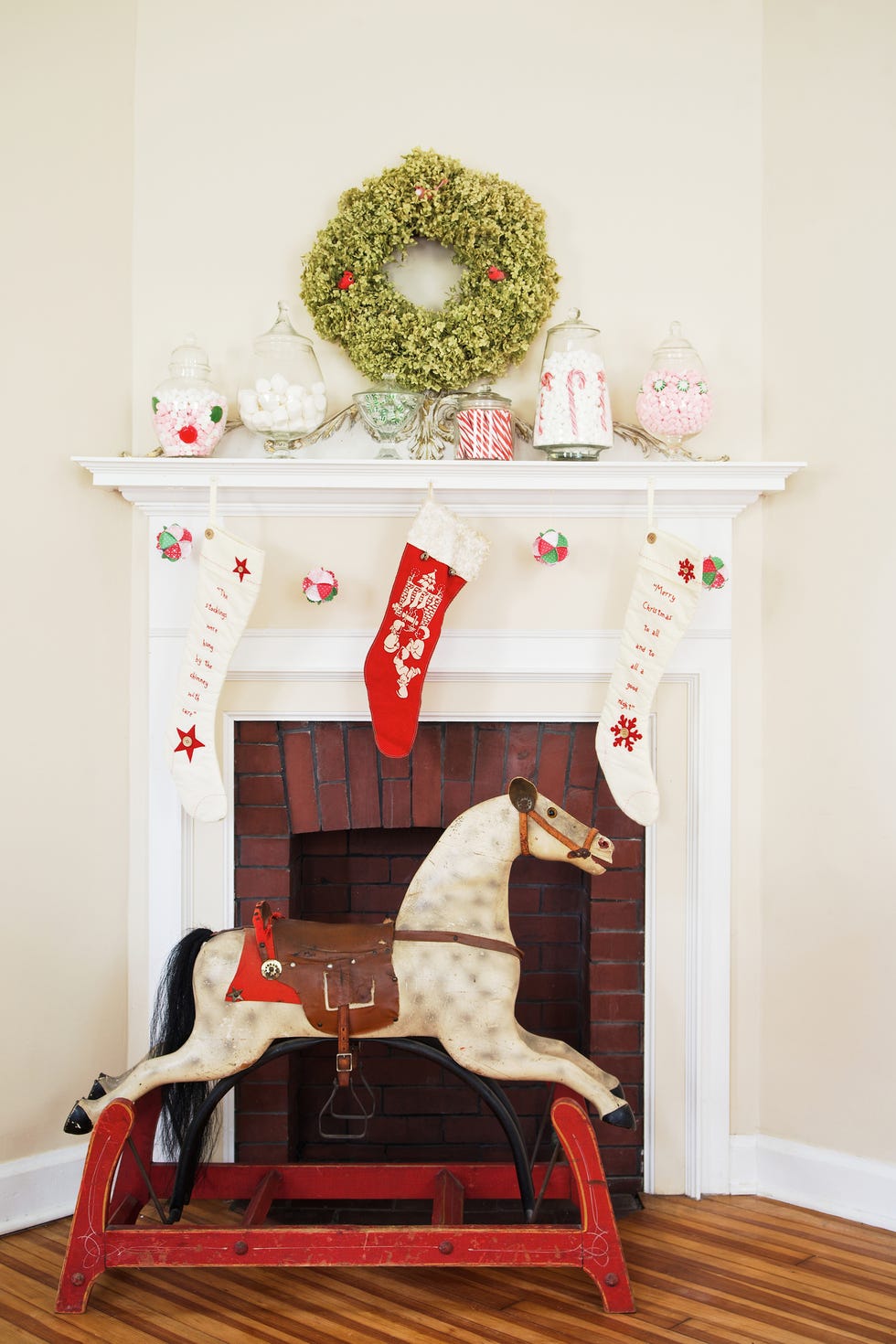 CANDY JARS
A variety of simple apothecary jars filled with your favorite holiday treats can add some fun to your mantel decor. Candy canes, anyone?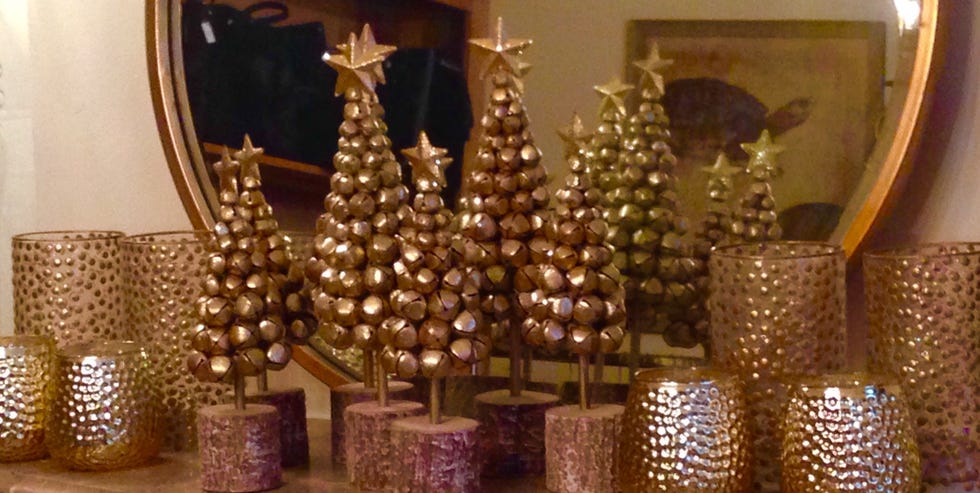 GLITZY GOLD
If you love nothing more than a dose of glitz and glam in your home, consider a monochrome moment. A gold mirror, candles, and miniature trees can make a dazzling statement.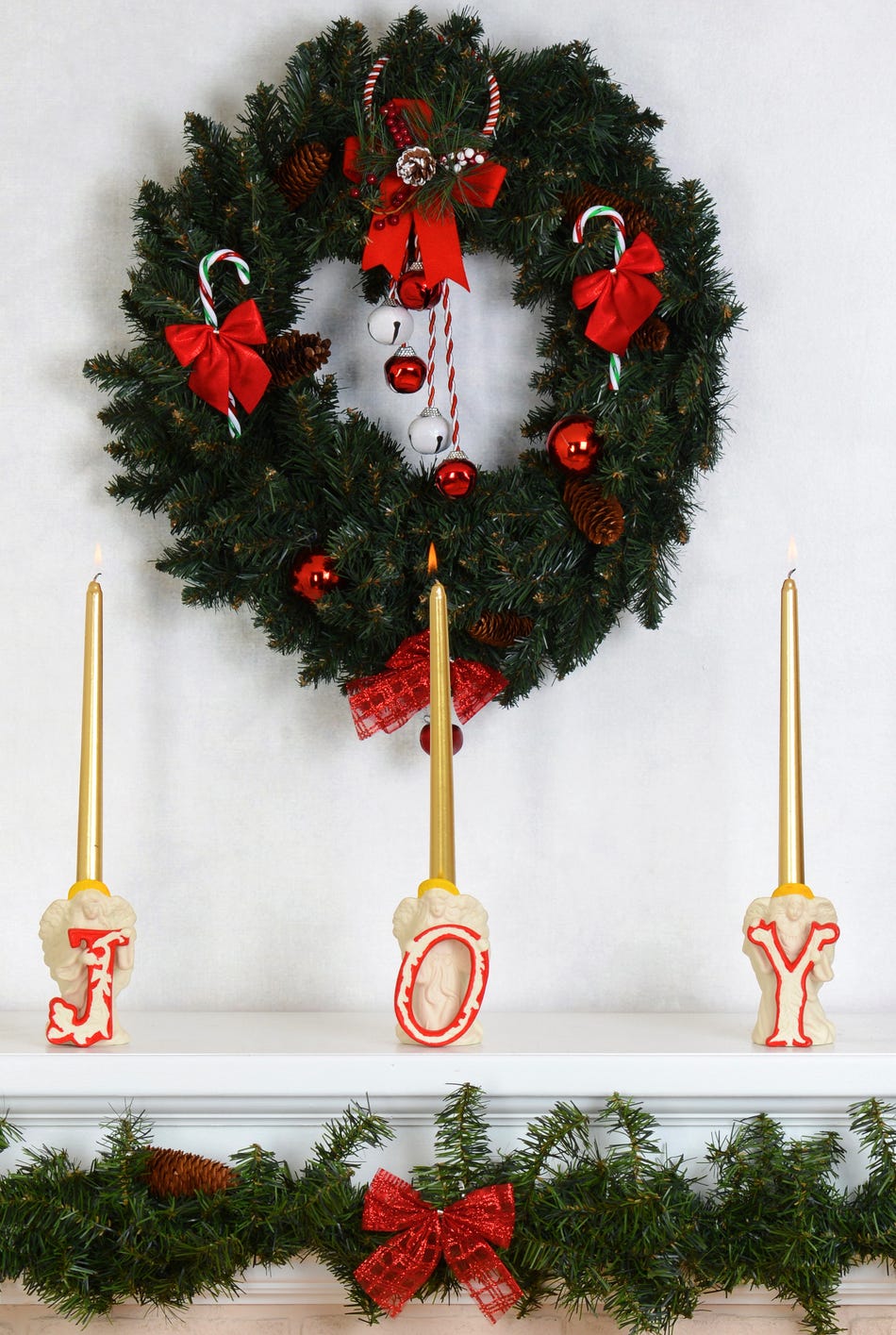 WREATH AND CANDLESTICKS COMBO
It doesn't get more classic than a combination of a lush green wreath and tall candlesticks.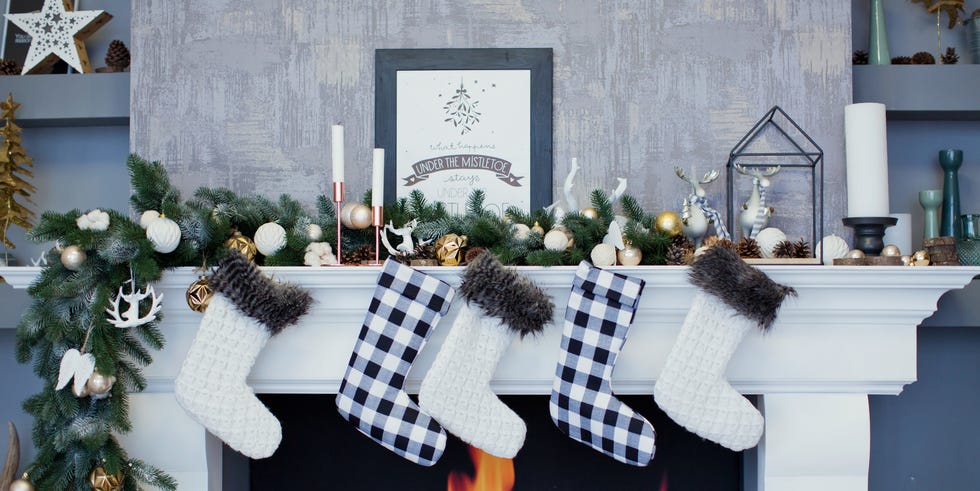 LAYERED LOOK
Pile on the garland, stockings, candles, and more for an eye-catching, layered arrangement.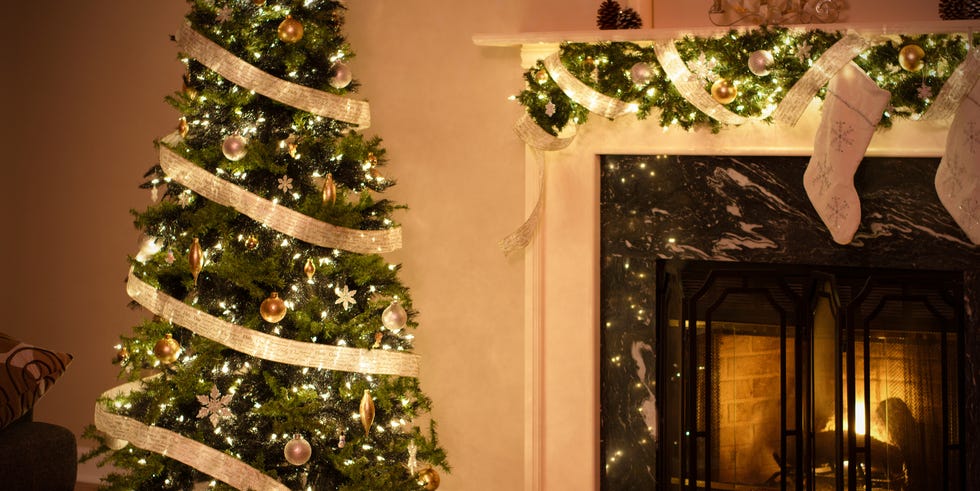 WHITE RIBBON & LIGHTS
Garland covered in simple white ribbon and lights add a touch of elegance to this mantel.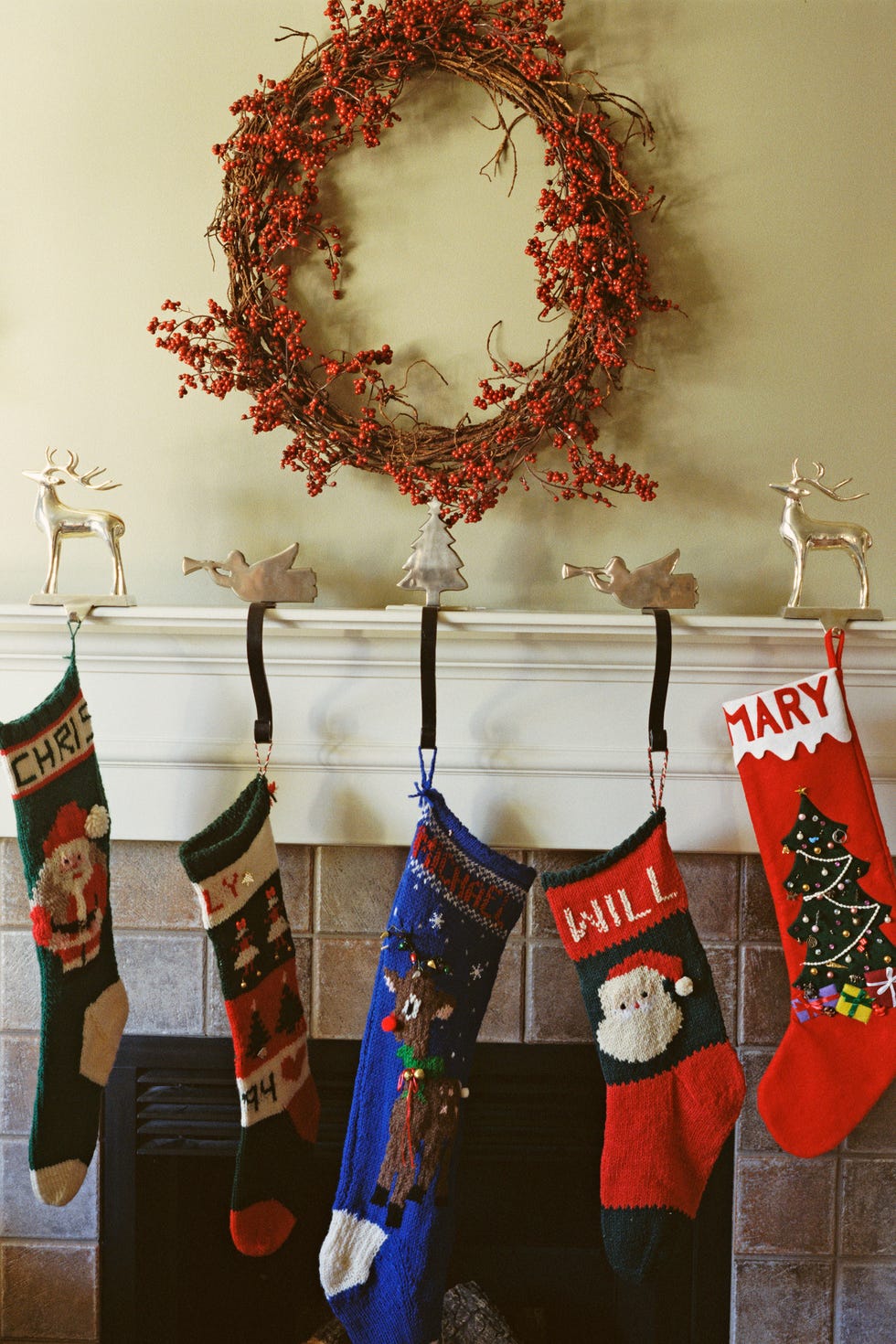 PERSONALIZED STOCKINGS
What better way to celebrate the season than with personalized stockings?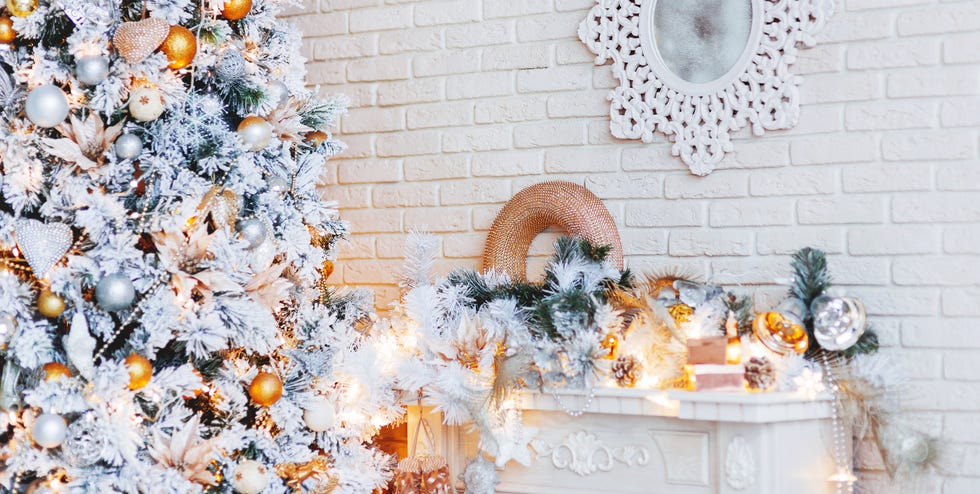 WINTRY MIX
Frosted accents are one of the easiest ways to get your home ready for the holidays. Here, a mantel is dressed up with a snowflake-shaped mirror and a garland of light bulbs for a winter wonderland feel.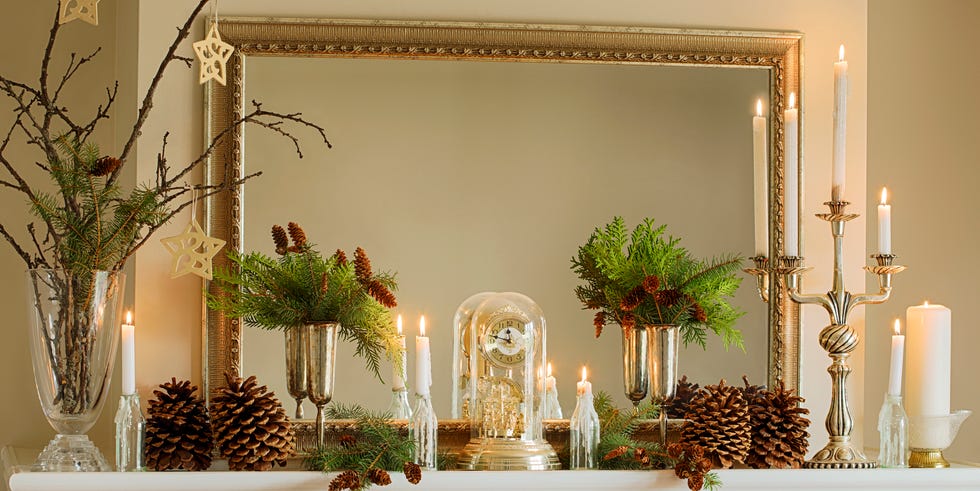 CLASSIC MIRROR
A classic mirror can make an impact during the Christmas season and beyond.